5 questions about REVIVE with Kim Mills
By LUSTRE® Team
We care about your experience. This is why it's so important to us that we share with you the real stories and authentic experiences from users testing our LED tech. Get real insights before you buy! And ask away, we're here for you.
An interview with 
Kim
, 29, social content creator and dermatillomania sufferer (compulsive skin picking disorder)
1. What were your skin concerns prior to using LED light (REVIVE)?
Kim: Fine lines around eyes, laughter lines and forehead as well as T-zone and hormonal acne breakouts.
2. What impressed you about the product / what effects have you noticed?
Kim: What impressed me was how my skin looked more radiant after the first use! I use it before bed and wake up to clearer, more radiant looking skin. Breakouts are noticeably reduced after using.

3. Why do you love LUSTRE specifically?
Kim: I love how compact it is and it's already part of my travel essentials. Once charged, you can use it anywhere as a bit of mini me-time and it gets to work so easily. I also love how it helps skincare products absorb into the skin better and so I use the mask after applying a weekly sheet mask or other serum for deeper hydration. It's perfect to use the day before an event you really want to look your best for, and instantly gives me a boost knowing my skin is getting a treat!

4. How does it fit in your daily skincare routine?
Kim: I use it after serums. I also use it before my retinol treatment (20 mins before so its fully absorbed). For weekly pamper nights, it's perfect to use and I pop the remote bit into my pocket and carry one with other tasks such as doing my nails! It's so easy and with absolutely no side effects.

5. All in all, would you recommend REVIVE to someone you know?
Kim: I would absolutely recommend it to a friend - it makes a fantastic gift to a loved one or to yourself, after all, your skin is worth the investment to care for. 
November 24, 2022 - LUSTRE® Team
With great pride and excitement, we are happy to announce that RENEW...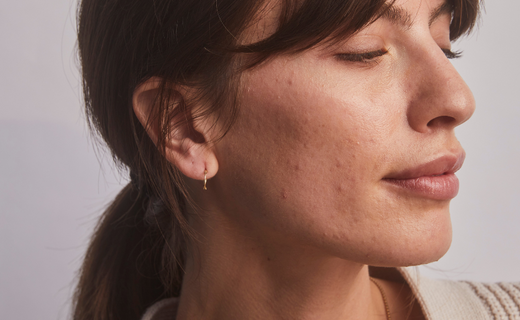 November 07, 2022 - LUSTRE® Team
Using light therapy to help to manage and treat acne is a...