At long last it looks like summer may have arrived – and with lockdown easing too, we have more freedom to enjoy ourselves! But don't make the mistake of ignoring your skin – you may love the sun, but it is not your friend when it comes to skin health. Not only is the sun responsible for 90% of all ageing, by damaging the DNA within the skin with its penetrating UV rays, it can also weaken the barrier function of your skin leading to more breakouts.

Guest blog contributed by Dr Sam Robson, medical director at Temple Clinic, a specialist skin care and acne clinic in Aberdeen.
There are mixed opinions as to whether the sun actually helps with problem skin – some people find the sun is effective in drying up the spots whilst others find that in sweating more, their pores become more easily blocked and so cause more breakouts.
The most important consequence of sun exposure for people with acne is that inflamed and irritated skin is much more likely to become pigmented, which is the skin's protective response as it tries to minimise sun damage.
So, whatever your personal experience of the sun, it is essential to protect your skin – ideally using a high factor broad spectrum SPF (which covers UVA and UVB) and with a formulation that won't block your pores.
My favourite recommendation is to use anything from the Heliocare range – SPF factor 50 and in a range of formulations which can include oil free, water based gels or the more  moisturising airgel. There are several tinted options which have the advantage of doubling up as a make-up base, ideal when you are looking for a bit of colour but not wanting the full make-up effect.
Here are my top tips to help you enjoy the sun without exacerbating your acne:
Apply high factor SPF to all areas exposed to the sun with particular attention to those areas prone to spots.

Apply SPF 15-30 minutes before going outside to allow the SPF to be absorbed and to become active on your skin.

Be generous in your application (1/2 tsp for full face) and re-apply every 2-4 hours.

Sunscreen should be the final step in your daily skin routine – anything else applied on top may dilute the protective effect of the SPF.

Apply SPF daily, even if you are not going outside. UVA penetrates windows and is actually the more damaging of the sun's rays

Wear a hat, seek out the shade and try to minimise sun exposure to your face
And finally, be aware that not all light is bad for your skin - the wavelength of the sunlight, which damages your skin, is not the same as that provided by your

LUSTRE device

. The blue light therapy provided by

LUSTRE Blue Light Technology

should still be used as part of your daily routine.
November 24, 2022 - LUSTRE® Team
With great pride and excitement, we are happy to announce that RENEW...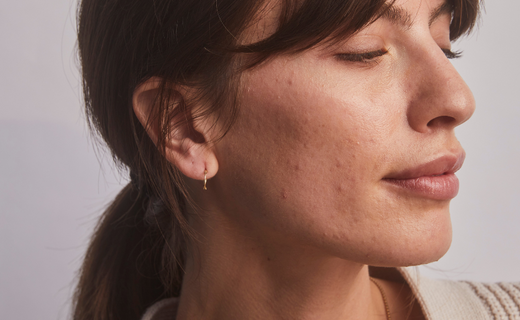 November 07, 2022 - LUSTRE® Team
Using light therapy to help to manage and treat acne is a...