Victoria Beckham, Miley Cyrus, Cameron Diaz and Daniel Radcliffe have more in common than being famous. They have all suffered from acne at some point in their lives. No one is safe from acne and even celebrities find it a hard problem to deal with.
Acne affects 80% of people at some point in their life and can affect adults well into their 20s and 30s, and older.
Whilst some celebrities are open about their spots and acne, others try and hide it away. It's easy during photo shoots as perfect skin is easy to replicate digitally but what about all the flashing lights and constant pictures being taken of them in their every day? Acne can't be disguised all the time.
Thankfully some celebrities and social media users are talking openly and honestly about their struggles with acne. Just look at the fabulous Twitter user and Make Up Artist Rocio Cervantes. She embraced her spots with colourful make up and stars to help people realise they are not alone in suffering from acne.
Unfortunately, there is no magical overnight cure for acne and people respond differently to treatments. With so many acne treatments available it's easy to get lost and end up spending a great deal of money while seeing little results.
In addition to shop bought, prescribed and clinical treatments there is a mix of 'online wonder cures' where Sudocrem and toothpaste rank highly! Can it really be believed that these everyday items work to treat acne?…
November 24, 2022 - LUSTRE® Team
With great pride and excitement, we are happy to announce that RENEW...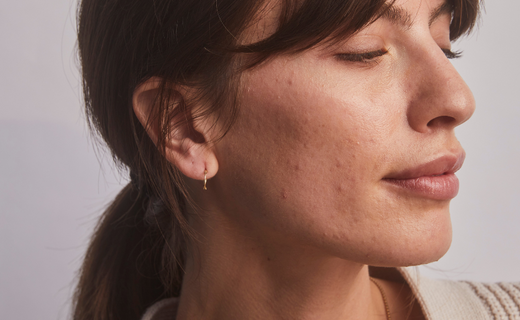 November 07, 2022 - LUSTRE® Team
Using light therapy to help to manage and treat acne is a...