2020, regardless of who you are, has given us a lot of unexpected curveballs, including #maskne, a now trending hashtag that wouldn't have made any sense to our 2019 minds. Of course, #maskne is not only prevalent in most beauty conversations today, but many of us are struggling with mask-induced acne ourselves, especially on our chins and cheeks. With much of the world's population wearing masks and facial coverings on a regular daily basis, our global skin is reacting in a less than desirable way.
In fact, many of us who haven't ever had acne, or at least haven't struggled with it for years, are now faced with trying to tackle the inflammation and redness caused by #maskne.
LUSTRE ClearSkin
Thankfully, there is now a stellar solution for everyone — and it doesn't involve the super-harsh, chemical-laden skin care products many of us remember from our teenage years. Harnessing the power of light therapy, LUSTRE ClearSkin created by Ambicare Health Ltd. is delivering advanced therapeutic results for individuals with acne. Clinically proven, patented, and safe, LUSTRE ClearSkin's ingenious wearable devices allow you to treat acne anywhere on your body, including, of course, your face. Endorsed by dermatologists and certified by the FDA, there are few acne-treatment products that can compete with LUSTRE ClearSkin — if any.


Blue Light Therapy
Not only does this type of Blue Light Therapy work for acne treatment, but it does so in a way that doesn't cause long-term damage to your skin (something that many other potent creams and ointments unfortunately do). Using blue light at a wavelength of 415 nm (nanometers), the devices from LUSTRE ClearSkin actually destroy the bacteria that causes acne (and #maskne), which means you're not just treating pimples — you're getting directly to the source. And, even better, clinical results and customer reviews have proven that you'll see a difference in your skin's appearance in just two weeks.
Acne Treatment
So whether you've fought acne forever or are a recent sufferer of #maskne, LUSTRE ClearSkin's unique light therapy products are here to help. And if you're looking for a kickstart to your clear skin, then nothing beats the LUSTRE ClearSkin TRIO, which supplies you with three powerful blue light devices that start destroying the bacteria causing your acne from the moment you start using them. A complete kit, the TRIO set allows you to treat acne anywhere on your body in just twenty minutes each day. And because the kit is completely portable and chargeable, you can make sure you never miss a day of treatment, which means your skin will start to show visible improvement even more quickly.


Glowing Reviews
According to many customers who are struggling with #maskne, the LUSTRE ClearSkin light therapy devices are the "only thing that's properly worked" — and the results have been even faster than two weeks. Nurses especially are raving about LUSTRE ClearSkin products because, after wearing PPE masks daily and suffering from "breakouts and painful skin", this unique blue light therapy is one of the only ways to effectively (and naturally) treat problem skin.LUSTRE ClearSkin TRIO | £120
Reader Offer
LUSTRE Clearskin is offering Avenue15 readers an exclusive 10% Off the LUSTRE ClearSkin TRIO, simply enter code TRIOAVENUE15 at the checkout to take advantage of this fantastic offer! – Offer expires on Friday 30th November 2020. For more information about Blue Light Acne Therapy and to find out which LUSTRE ClearSkin device and accessories are right for you, visit: lustreclearskin.com

This article first appeared on Avenue15 magazine, October 16th 2020.
November 24, 2022 - LUSTRE® Team
With great pride and excitement, we are happy to announce that RENEW...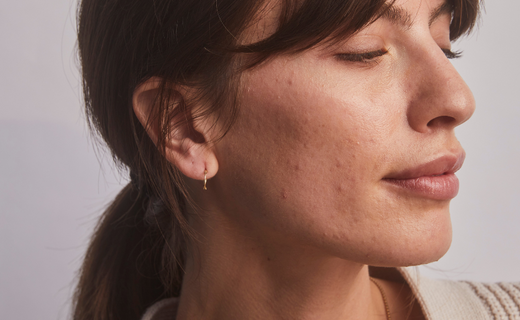 November 07, 2022 - LUSTRE® Team
Using light therapy to help to manage and treat acne is a...