You only need to experience the warming rays of the early spring sun, signaling the end of winter, to know that light brings hope and can make you feel good. As our bodies soak in sunlight, we produce endorphins – our bodies' natural pain killers which can help soothe both physical and emotional pain. 
Sunlight is also the main provider of vitamin D, which is actually a hormone, and this is well known to influence both mental and physical health. Low levels of vitamin D are associated with acne; boosting your skin with as little as 10 minutes per day will ensure that you can get your daily dose of this essential vitamin. However, much as we love the sun, we are also learning that too much sun is not good.
Although it was once believed that sunlight and sunbeds could be helpful in reducing acne, the harmful UV rays within sunlight cause lasting damage to skin, increasing pigmentation and redness. Acne prone skin is already likely to be inflamed and is therefore more likely to become pigmented and scarred. Although the sun may initially dry out oily skin, it often causes an increase in oil production, and with some sunscreens blocking pores this can be a recipe for a flare up of spots.
But there may however be some truth in the belief that sunlight can improve acne - let me explain why and how we could harness that knowledge to improve the condition of our skin…
Natural Light Treatment for Acne without UV? How?
Sunlight provides a broad spectrum of light with wavelengths that range from 400-750 nm. Blue light, with a wavelength from 405-420nm, is part of the natural sunlight spectrum. Blue light has been shown to kill the acne bacteria and this may be one of the reasons that sunlight has been thought to help. The LUSTRE ClearSkin devices have been created to provide blue light with a wavelength of 415nm –

effective for killing bacteria but without the harmful UV rays

– no increased pigmentation and no increased redness.

Sunbeds typically deliver UVA with wavelength 315-400nm and these UVA rays can be up to 3-6 x more intense than sunlight – so no effect on acne bacteria but all the risks of increasing redness and pigmentation.
So how can we combine what we have learned from science and nature to get the best of both worlds?
You can try the five top tips below to boost your feel-good hormones and improve the health of your skin:

 
Wear a non-comedogenic (which means it doesn't block your pores) broad spectrum sunscreen (which will protect you against the damaging UVA and UVB) on your face 

Expose other parts of your body to the sun for up to ½ an hour

Enjoy a leisurely walk in the sun thus boosting your vitamin D and your mood

Avoid sunbeds

Use your

LUSTRE ClearSkin

device on a daily basis which allows you to extract the benefits of sunlight without damaging your skin.


Guest blog contributed by Dr Sam Robson, medical director at Temple Clinic, a specialist skin care and acne clinic in Aberdeen.
Related Posts:
November 24, 2022 - LUSTRE® Team
With great pride and excitement, we are happy to announce that RENEW...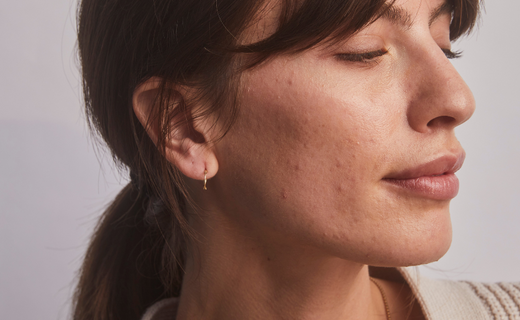 November 07, 2022 - LUSTRE® Team
Using light therapy to help to manage and treat acne is a...