With so much conflicting advice available from unreliable and unvetted social media sources about acne, this blog is intended to debunk some of these misconceptions and set the record straight about problem skin.
ONLY TEENAGERS GET ACNE
Although most people's first experience with spots happens during adolescence, this does not mean they are the only people susceptible to acne. There is no doubt that various factors are at play during this time – hormonal changes and exercising more freedom of choice (not usually in a positive way) with respect to dietary preferences and bathing hygiene being the most immediately obvious underlying causes.
That being said, acne is also increasingly common in adults, especially women – and is thought to be a response to hormonal fluctuations, dietary choice and stress. This phenomenon has been reported in adults who have not been troubled by acne during their teen years.
APPLYING TOOTHPASTE TO A SPOT IS AN EFFECTIVE OVERNIGHT CURE.
This 'top tip' has been circulating on social media but can actually really irritate your skin. It is thought that this particular myth originated from a time when toothpaste contained an antibacterial agent called triclosan (which is now no longer a common ingredient). Toothpaste has been formulated to use to clean teeth; it may well dry out the skin, but this is likely to result in a rebound production of oil, causing more spots. The toothpaste is also likely to burn the skin and further damage its already fragile protective barrier function. The toothpaste will not destroy the acne causing bacteria and may also result in contact dermatitis.
ACNE IS CAUSED BY BEING DIRTY – SO WASHING MORE OFTEN WILL CLEAR UP THE SPOTS.
Most people with spots are fastidious about cleaning their skin – in actual fact, over-washing your skin can exacerbate acne. The skin has a protective barrier function which can be damaged by overzealous cleansing. Harsh aggressive cleansers can further strip away this protection and even cause a rebound in oil production which can in turn cause more spots. Cleansing your skin with a gentle cleanser, ideally one that is formulated for acne prone skin and can just be rinsed off with water will cause less damage. You should not need to cleanse your face more than twice daily except after vigorous exercise (just to remove any pore clogging dirt and sweat resulting from working out).
SUNBATHING WILL CLEAR UP YOUR SKIN
Although the sun will dry your skin, which in the short term can appear to improve the excess oil production, the sun's UV rays will damage your skin barrier as well as cause a rebound in oil production. The initial sun tanning effect can make the spots appear less visible but there is a serious risk of causing lasting hyperpigmentation (meaning that even if the spots are no longer there, there is patchy discolouration of the skin which from a distance still looks uneven and "spotty"). This is because inflamed skin is more vulnerable to the sun's damaging rays and the skin's protective response is to produce more pigment. Some treatments for acne can also sensitise the skin to the sun (e.g. retinoids and compounds containing salicylic acid). Wearing a high factor broad spectrum, non-comedogenic SPF daily is essential for anyone who suffers from acne, as well as minimising sun exposure.
NATURAL ORGANIC BEAUTY PRODUCTS ARE MORE EFFECTIVE AND BETTER FOR YOUR SKIN.
Everything we could possibly put on our skin has a chemical formula – even water – and many "natural" products do not have clinically effective or, on occasion, safe ingredients. Just because something is synthetic doesn't make it harmful. It pays to read the labels on your skincare products and understand what ingredients to look for. Be aware that some all-natural ingredients such as tea tree, lavender and jasmine can cause allergic or sensitivity responses in some people.
Social media influencers and numerous blog articles on the web can serve as great sources of inspiration and help us to explore new alternatives, however at the end of the day, there is no substitute for good clinical advice.
DR SAM ROBSON  - TEMPLE MEDICAL CLINIC, ABERDEEN.

Dr Robson is the Medical Director of Temple Clinic in Aberdeen. She and Temple Clinic have won many awards over the years, most recently the 2020 Society Award for Fitness, Health and Wellbeing Award. Dr Robson is the main creator and CEO of Temple Vie Weight Loss and Lifestyle change programme. Temple Vie exemplifies her commitment to evidence-based medicine and she brings this same approach to managing skin conditions. She is actively involved in the research and development of new technology/ concepts to provide safe and effective treatments to her patients.

Over the course of her 28 years of practice, at first as a General Practitioner (GP), Dr Robson has become progressively aware of the need to integrate the physical, psychological and social aspects of patient care. This view has been reinforced by her qualifying in 2020 as a Lifestyle Medicine Physician, and lifestyle factors influence her view of many medical conditions. When considering problem skin, for example, the interactive effects of diet, exercise, stress and social factors are at the forefront of her holistic approach.
November 24, 2022 - LUSTRE® Team
With great pride and excitement, we are happy to announce that RENEW...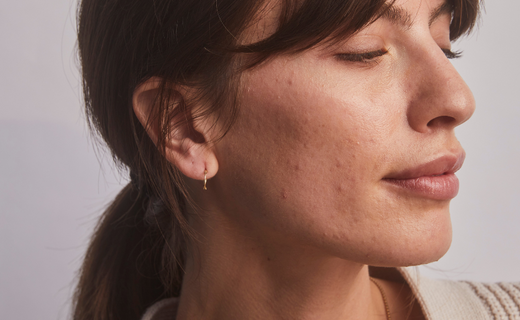 November 07, 2022 - LUSTRE® Team
Using light therapy to help to manage and treat acne is a...