More than 20 years ago, men in Australia started growing a moustache (a "mo") in the month of November and rechristened the month as "Movember". The "Movember movement" has since spread worldwide and raises money for men's health (mainly prostate cancer, testicular cancer, mental illness and suicide prevention) – and so, this month is an appropriate time to discuss men shaving (or not shaving) and acne.
Men shaving their faces cannot really be regarded as 'natural'. It seems likely that our distant ancestors may have sometimes deployed sharpened flints or clam shells, but in previous centuries, beards for men were the rule rather than the exception. The change of fashion to bearded men becoming a minority has been attributed to the release of the Gillette safety razor in 1903. And now, it has been estimated that the average American male will spend about 3000 hours of his life shaving his facial hair.


The high prevalence of shaving seems odd when so many men report adverse effects on their skin – in one French study, 41% of men reported skin reactions after shaving.
Most commonly, these reactions (sometimes referred to as 'razor burn') comprise redness, dryness, swelling and pain. This may not be surprising if you think of beard hair as being considered as tough as copper wire! Whilst the strength and direction of hair varies a lot between men, it is often flatter on a man's neck and irritation is more common there than on the cheeks. Skin may often be nicked by razors and unfortunately male facial wounds seem to heal less quickly than do wounds in females, a process which is thought to be mediated by the sex hormone.
The majority of men with acne report that shaving often exacerbates the condition. In general, the 'science' behind this association (as with shaving induced problems in general) is rather lacking. It is generally thought that skin inflammation and the associated blocking of pores may account for this shaving related exacerbation of acne.
Are there any helpful shaving tips then for men with acne?
The majority view appears to be that shaving with a multi-blade razor is best. But another view is that an electric shaver may be better since it does not cut the beard hair as low as a razor (and is therefore less traumatic to already inflamed skin). The best advice is to try both and use what is better for you.

Change your razor blade frequently – a sharper clean blade damages the skin much less.

Shaving daily (as opposed to less frequently) is generally kinder to the skin.

Having a hot shower

before shaving and scrubbing one's face gently with a loofah or using an anti-acne cleanser which helps unblock pores is recommended.

Shaving soaps or specialised non-comedogenic (does not block pores) cleansers contain fewer irritant chemicals than canned shaving foams.

After shaving, rinse with warm water and then with cold water (to close pores).

Apply a non-comedogenic moisturiser that contains skin protecting ingredients such as niacinamide (vitamin B3).

Apply broad spectrum SPF to further protect your inflamed skin from sun damage and hyperpigmentation.

Avoid after shave products which contain alcohol and will further inflame skin.
Acne sufferers can struggle to grow a beard since the skin condition originates in and damages the hair follicles, thus inhibiting facial hair growth – and a beard may appear straggly. A beard may complicate effective skincare regimes which are needed to improve and treat the condition, too.
To combat this, men with acne may consider using a solution that penetrates deeper than the surface – and that's light therapy. It goes right through the hair and under the skin, completely painlessly. Other regimes (light therapy included) can be prescribed by Temple Clinic and will comprise products which address all the stages of the acne causing process.
But – that said, even if you have acne, a small and elegant moustache is unlikely to pose a problem – so if you want to celebrate Movember and support men's health then do give it a go!
Dr Robson is the Medical Director of Temple Clinic in Aberdeen. She and Temple Clinic have won many awards over the years, most recently the 2020 Society Award for Fitness, Health and Wellbeing Award. Dr Robson is the main creator and CEO of Temple Vie Weight Loss and Lifestyle change programme. Temple Vie exemplifies her commitment to evidence-based medicine and she brings this same approach to managing skin conditions. She is actively involved in the research and development of new technology/ concepts to provide safe and effective treatments to her patients.

Over the course of her 28 years of practice, at first as a General Practitioner (GP), Dr Robson has become progressively aware of the need to integrate the physical, psychological and social aspects of patient care. This view has been reinforced by her qualifying in 2020 as a Lifestyle Medicine Physician, and lifestyle factors influence her view of many medical conditions. When considering problem skin, for example, the interactive effects of diet, exercise, stress and social factors are at the forefront of her holistic approach.
November 24, 2022 - LUSTRE® Team
With great pride and excitement, we are happy to announce that RENEW...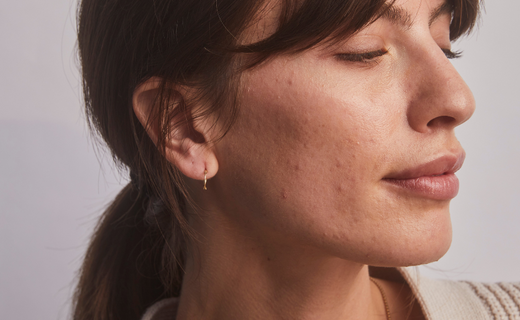 November 07, 2022 - LUSTRE® Team
Using light therapy to help to manage and treat acne is a...